Welcome at Ulrike Propach's Website
Thank you for your interest in my services in Journalism, Public Relations, Corporate Communications and Public Affairs. I'm also a dedicated translator as well as cultural advisor from English into German for the D-A-CH market.

If you need a speaker for your intern seminar or for events, please feel free to contact me. Other management tasks can be offered tailored for your needs. My offices are located in the beautiful Allgäu nearby Munich, in Bamberg (Frankonia), as well as in the heart of our Capitol, Berlin in Germany.
My team consists of myself as Neo Generalist Communication & Management and
- Head of Office Management
- Personal Assistant
- Scientific Manager (located in Bavaria)
Please contact me for details in these above mentioned fields or other requests. Thank you!
Yours sincerely,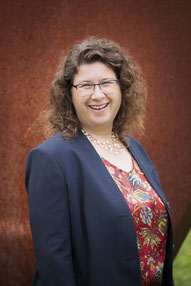 Phone +49 83 42 - 91 83 - 471 Marktoberdorf
Phone +49 951 - 18 09 44 89 Bamberg
Phone +49 30 700 140 310 Berlin
E-Mail kontakt@propach.biz